Ergonomic key handle, extremely handy due to compact design.
Especially for difficult to access screws, narrow places and tightest engineering spaces.
Click signal when the set torque value is reached.
Compatible with all 28369 series blades
According to standard EN ISO 6789, BS EN 26789, ASME B107.14M.
+/- 6%, traceable to national standards
Opening torque approx. +30% above tightening torque
Supplied with practical plastic box incl. factory test report.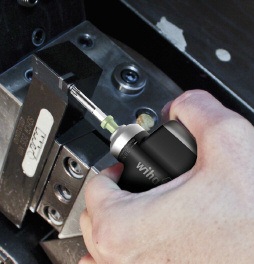 The Flyer of this Product you can find
here.
You can order this tool by mail, by phone or directly in our
Online-Shop.